Dormer Construction
Dormer construction has been around for a long time.
They can come in many sizes. They can significantly alter a look of a roof line and hence the entire building.
I built this one for a cottage a few years back. The owners used this space as a bedroom.
We needed to build this space in order to get enough room to actually make a bedroom.
---
A view from the interior to the opening.
These are times when you hope there isn't going to be a big downpour.
---
View from exterior. This is the lake side of the cottage.
Starting the framing.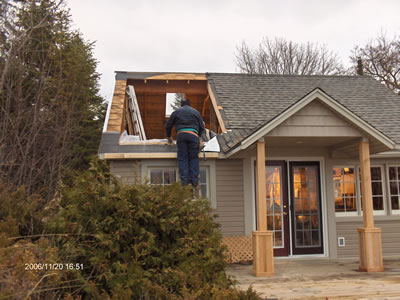 ---
How do you like the old ladder we found at this cottage. What can I say, it worked!
---
Here we are framing the peak.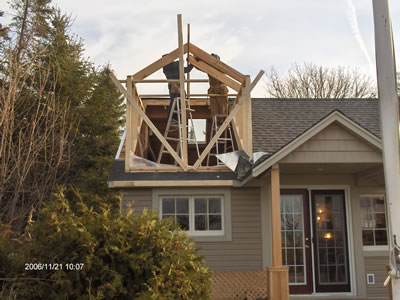 ---
This was done in November. Glad the weather held out for us.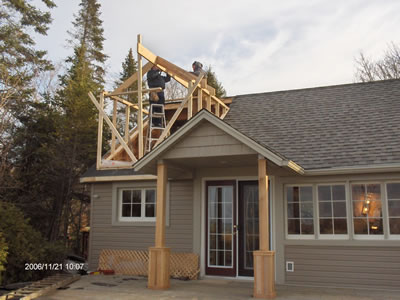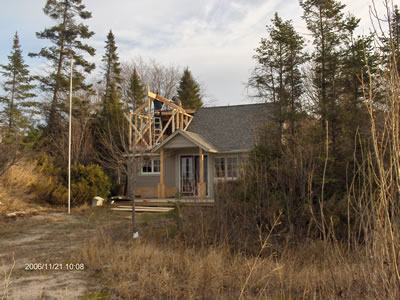 ---
Framing the bedroom.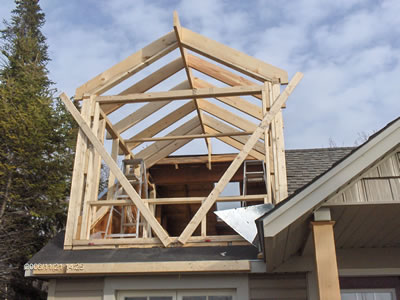 ---
Installing plywood sheathing on exterior. It's starting to shape up!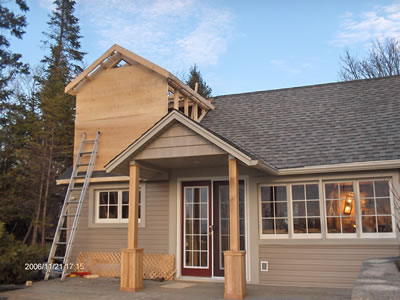 ---
Here's a side view.
Whew, still no rain, we got lucky here. Almost closed in now.

View the next stage of this project.
---