Have you heard of Site Build It?

What is Site Build It all about?
Isn't the internet an amazing resource? It has been a great tool for socializing, entertaining and finding out just about anything you can imagine.
And what in the world did we do before Google?
As a contractor, I knew I wanted to build a web presence.
But I didn't know a THING about building a website. Nothing. This old guy learned how to do drafting on a "drafting board" with paper and pencils.
But it was time to get with the times. I had to make the leap to the internet.
I didn't know anything about keywords, optimizing, page ranking, content building or in-pointing links. But it was time to learn some new skills, even at my age.
I always wanted to build a website to share my many years of work experience. The internet became the perfect place to do so.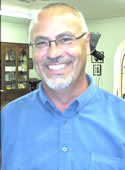 I knew there was power in the internet. I knew that there had to be a way to market my site to the internet but I didn't have a clue how I was going to do that.
So I began to explore the net looking for some way to build a new website that would teach me how to get traffic to a site.
I signed up with a couple of companies making ridiculous claims about traffic generation. They seemed to be more concerned about selling their expensive system than my goal of building a website that builds long-term traffic. Well, I didn't buy into those scams -- I was leery. Glad I listened to my hunches.
Well, it didn't take me long and I found a company called Site Build It or also called SBI.
The company was founded by a man named Dr. Ken Evoy. He's a Canadian doctor who left medicine and mastered marketing on the internet.
I began to read all the information about his product Site Build It. It appeared he sincerely cared about the success of others.
So after reading a lot of his free information (I'll give you the same free information in the links below) about his Site Build It, I purchased a registration.
Now, I'm no expert on the web. But I followed his Action Guide and built this site all by myself. This company gives you all the tools you need to build a site that draws traffic.
Have you ever considered building a website for yourself or your business?
√ Would you like to work from home?

√ Would you like to share personal hobbies, interests
or family-related passions?

√ Would you like to sell your own books, articles, artwork or crafts?

√ Would you like to put the "Net" back into Network Marketing?

√ Do you want to find out how you can give away "free" information and earn money with Google Adsense?


Here's what Dr. Ken Evoy has to say about his Site Build It program!



Do you own a small business? Have you thought of starting one?

If you have an established local business, a well optimized website can grow your existing business in your local area.
Growing your local business with the Internet can help you to:
√ Sell more of your service or products;
√ But the site can also help you to earn extra money, world-wide with Affiliates Sales


Site Build It provides a one-stop-web-building system, even for the most clueless of us. Their integrated programs gives you all the powerful features like a professional Webmaster.
Here's the good news. You don't have to be a Webmaster. Their system is so simple, it's almost too good to be true.
Are you already a Webmaster? How can Sitesell help your business?
What's great about owning your own website is the traffic. It's your traffic. This traffic comes 24/7. That traffic that you own, earns you money, even when you're not working at it all the time!
You can earn money by building a very profitable website. A website you control - not a Webmaster. With very low setup and operating cost, it makes website development available to almost everyone.
The ease of building a website that optimizes the right keywords in the right places, gets the traffic to your site. Once people are coming to your site, you can earn money from that traffic.
Site Build It is a web product that combines site building, hosting, optimizing, marketing, and a whole lot more. It does all this in an easy to learn and easy to follow format - even for newbies!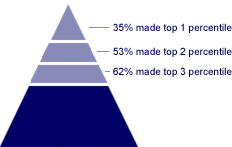 The Stats Speak for Themselves

There are over 100 million active sites on the Web.
But here's how Site Build It sites fare on the net ...
62% of SBI sites are in the Top 3% of all sites!

You don't need any special skills to
build your own website!
Here's what sets SBI apart ...
The C-T-P-M process.


Content first,
Traffic follows,
Presell your visitors,
Monetize presold traffic.
It's so simple. Not "easy" (real business takes work) ... but it is simple.
Their program has taken away the technical barriers. This allows you to focus on buildling the content for your site.

Why build content? Because that's what people are looking for - free information. They are not looking for you, they are looking for what you know. So the success of this journey starts with sharing content.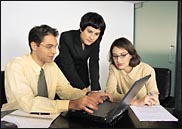 It's so easy. ANYONE can make their own website, even if all you can do is emails and surf the net.
Nothing gets a point across better than personal experience from regular people just like you and me.

Review their stories but do more than read the words -- read between the lines. Feel their emotion for SBI! Understand how SBI has changed their lives.


Getting started is easy ...

And you can start a site with very little expense. Everything you need to get started is included in one low fee.

And guess what? They offer a money back guarantee. If it's not for you, they will refund your money. So you can try it without any risk!

SBI! Quick Video Tour?

This company doesn't just sell you an online product and then say bye-bye, you're on your own -- it's all there, figure it out yourself.
The support they offer is unbelievable!
The forums are designed for friendly, helpful service. And you have access to support staff --- and they are awesome getting back to you so quickly. Love that part!
They will even answer any questions, by phone or email. You can ask even before you buy. They're expecting your call. Go ahead, ask them. They're really friendly!
Here's Ken, the founder & still very active owner of Site Build It.
What Makes SBI Better?
Better sites, better traffic, better than blogging, better than all small business hosting solutions?
Why is SBI better? The answer is simple. This company focuses on the long term outcome.
Every module that is included with your registration, is designed to enable you to build your business.
Other services focus on the instant gratification of "getting your money" but they don't do anything to help you build a profitable, long-term business!
Don't be lured by the cheap gimmicks or free promotions -- those are mere lures.
Compare features and price of SBI to others.
Site Build It Owners Explain in their Own Videos how it changed their lives! SBI owners feel strongly about it. They set goals to replace their day job -- and many have achieved it! Maybe some only wanted to supplement their income. And some are retirees' looking for that little extra income to get them through their retirement years. Some are students looking to finance their education with their own website.
Whatever their reasons, they all love the results found through Site Build It.