Remodeling Houses?
Building a New House?
Do You Need Inspiration?
New Ideas? Information?

Consider This Site Your Resource Guide
to Remodeling Houses, Building a New Home, Implementation of Good Design, or
Simply Getting Inspiration
If you've found my site, Remodeling-Houses.Info, then it probably means you're interested in remodeling your house or building a new dream home. Maybe you're thinking of re-designing a space in one room. Or maybe you're just looking around.
Whatever project you're about to embark upon, preparation is important.
Good Preparation Means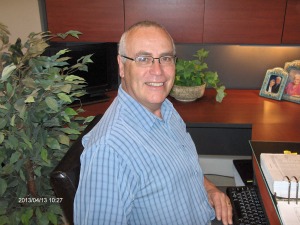 √ It Gets Done Right & You Add Value



√ A Well Organized Plan Reduces Stress & Cost



√ It Helps to Fulfill Your 'Wish List'



√ Proper Planning Keeps Your Budget In Check



√ And Planning Ahead Keeps You Focused on the Schedule
Gerard O'Rourke, Designer
MMAH Registered Designer
MMAH Registered Firm
(Ministry of Municipal Affairs and Housing)
MAATO
(Member of Association of Architectural Technologist of Ontario)
My Outlook
I am a professional designer. It's been my job to help homeowners see potential in spaces they already own. I have also helped people realize their new dream homes. It's been my job to help people plan their project with design, drawings, site development, zoning changes and myriad of other planning issues.
Remodeling houses TV shows make your believe that the project just goes "bing", "bang", "zoom" and that's it, you're all done. What they don't show you is all the planning, all the re-do's, all the changes, over-budget allowances, unforeseen delays, etc, etc. It's TV!
But you're living in reality. And there is a lot more to it.
I carry a strong belief in great planning. It doesn't mean that your project will go flawless but it does mean that will you save yourself time, money and "lots of headaches" when you've planned ahead properly!
If you need design services, go to my "Contact Me" page and we can discuss customizing your dream home or remodeling project.
Regards,
Gerard O'Rourke, Designer
MMAH Registered Designer
MAATO
www.remodeling-houses.info adds relevant information about design, remodeling and new home construction.
Did you build your own house? Have you remodeled a house recently? Have you considered sharing your story with all of us?
Can I help you with your new home or remodeling project? I have been in the designing/project management business for many years. Ask me any question. I can help.
Are you planning an extreme home makeover or a simple little room remodeling project? Do you know what you want to achieve with your building project? It's about knowing what you need to accomplish.
House construction details are one of my biggest pet peeves in the design business. Builders have made subdivisions appear faceless.
New house floor plans need to consider the daily routines and activities of the occupants of the dwelling. Whether you're remodelling or building an entirely new house, these become considerations.
Window design is important to get right. Window placement has an affect on light into the home. It affects how you'll lay furniture in your rooms. Sun orientation affects heating & cooling costs.
Do you realize the impact a roof pitch has on a house? Do you know the difference between a 4 in 12 pitch and a 10 in 12 roof pitch?
Transitional space is a term we designers use to use to explain the space "in-between" the exterior to the interior. It's the link between the two spaces.
Need some great kitchen ideas? Kitchens are the epicentre of your home. It's the happy place. You eat, drink, prepare food and chat there. Plan your new kitchen for your family's daily life.
If you need bathroom remodeling ideas, I can give you terrific bathroom remodeling ideas on how to get the most out of remodeling a bathroom. Remodeling the bathroom to modernize.
Having basement remodeling plans is one of the best ways of maximizing the available living space in your home.
Attic remodeling ideas are growing in popularity. As land prices continue to increase, finding space to remodel inside the home is a common trend.
Roof dormer construction can be complicated when you are remodeling that dormer into an existing building. But the effort is worthwhile.
When you need a home idea in remodeling, you need to consider when fixing one room how this will affect the other rooms in the house.
Are you ready for your home building plans? Have you covered all your bases. Plan your project well in advance of construction.
Read what others are saying about Gerard O'Rourke, an BCIN qualified designer from Ontario.
I have performed construction-remodeling projects my entire life. If you're looking for a remodeling or new home construction contractor, please contact me.
This page is about me. Remodeling houses has been the majority of my career. Here I can share with you some of the remodeling I have done for customers.
View our site map for remodeling houses. This is a comprehensive list of all the pages within our site.
Have you heard of Site Build It? Is this company actually living up to their reputation. Can the average person really build their own website?
Privacy policy for remodeling-houses.info. It is important that you read the privacy policy from remodeling-houses.info, before using this web site.
Terms of use for Remodeling-Houses.info